Peaceful Resolution is Possible
When people interact, conflict can arise. While it can be challenging, it does not have to be destructive if handled skillfully.
Here are some of the major subject areas in which I can put my mediation experience to work for you: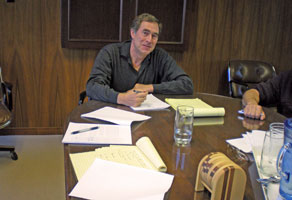 Whether the conflict is commercial or personal…
In over 20 years of providing professional front-line mediation services I have facilitated thousands of successful mediations ranging from commercial disputes regarding hundreds of thousands of dollars to interpersonal disagreements over common household items and tools.
I offer divorce mediation and other conflict resolution services in Modesto, Tracy, Manteca, Stockton and the Central Valley for people who are "cost conscious" and looking for results.
Call if you have questions about how I can help you resolve your situation.
(Free initial consultation)
Central Valley Mediation Service
Serving Modesto, Tracy, Stockton, Ripon, Manteca, Salida, Riverbank and Ceres