Mediation is a private, comparatively informal method of professionally settling disputes. As the mediator, I am a neutral facilitator trained to assist you in creating a positive environment and conceptual framework within which you communicate about your dispute.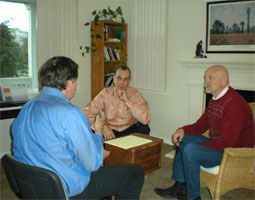 I will assist you in:
creating greater understanding
exploring tangible solutions to problems
structuring a positive resolution including measurable outcomes and verifiable accountability
My goal is to help you reach a voluntary and mutually satisfying resolution at minimum cost in money, time and emotional expense.
Central Valley Mediation Service
Serving Modesto, Tracy, Stockton, Ripon, Manteca, Salida, Riverbank and Ceres